How to play Fortnite in VR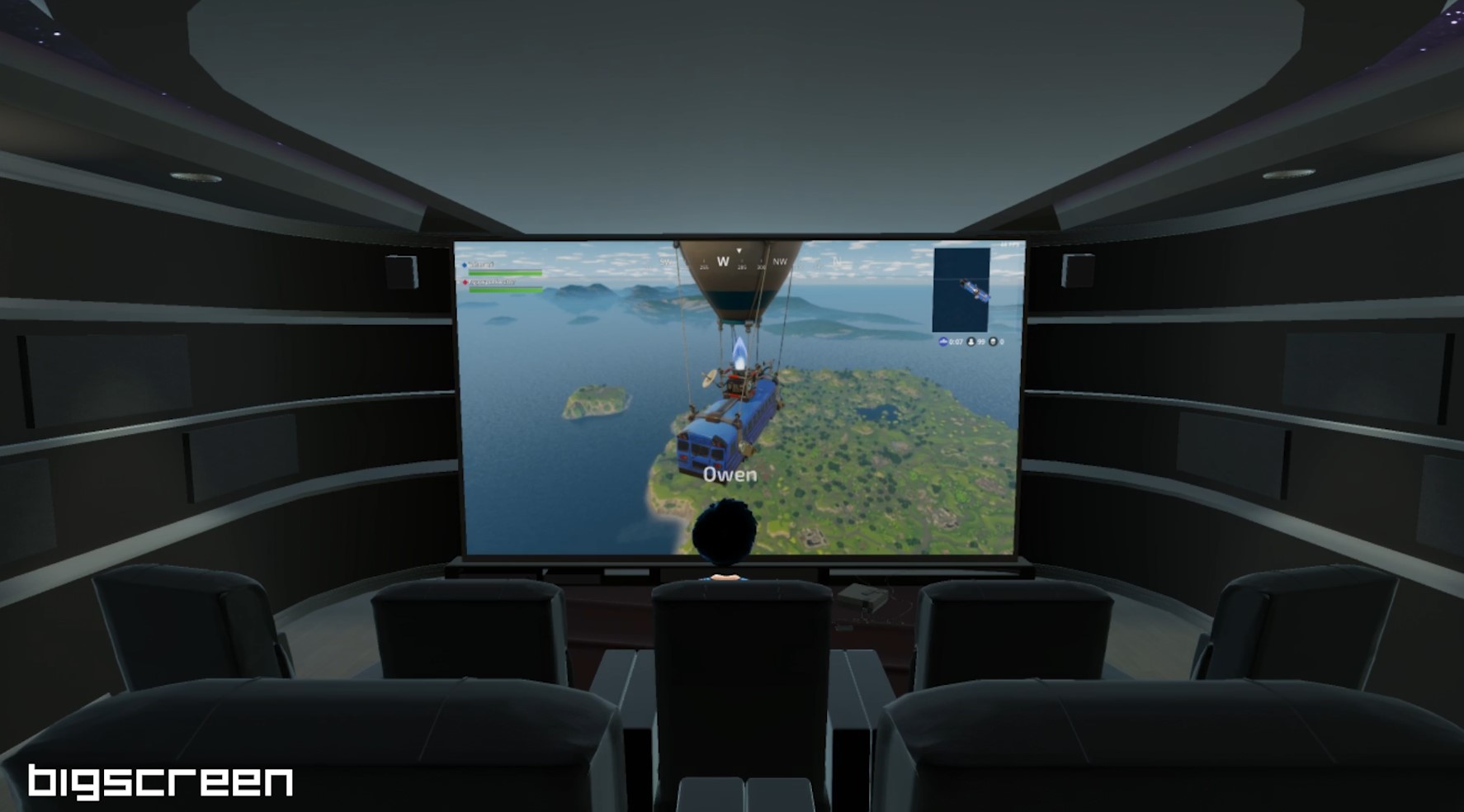 Want to play Fortnite in VR, but don't know how or can't find the best settings?
We've got your back - after playing Fortnite in VR for a fair chunk of time (and streaming it on Twitch!) we've found the best settings for playing on the biggest screen in your house!
Recommended Fornite settings
Start up Fortnite and click the settings icon on the top right to get started.
We're assuming you have a GTX 1060/1070 or higher, but even on our GTX 1080 which we used to test these settings Fortnite needed some tweaks out of the box. Make sure to play around and get it just right so you can game without worrying about frame rate!
Here's our recommended settings to start with for Fortnite to get the best experience:
Screen Mode: Full screen (be sure this isn't windowed)
Resolution: 1920 x 1080
3D Resolution: 720p
View Distance: Far
Shadows: High
Anti-aliasing: Medium
Textures: High
Effects: High
Post-processing: Medium
V-Sync: On
Motion Blur: On
Frame rate limit: 60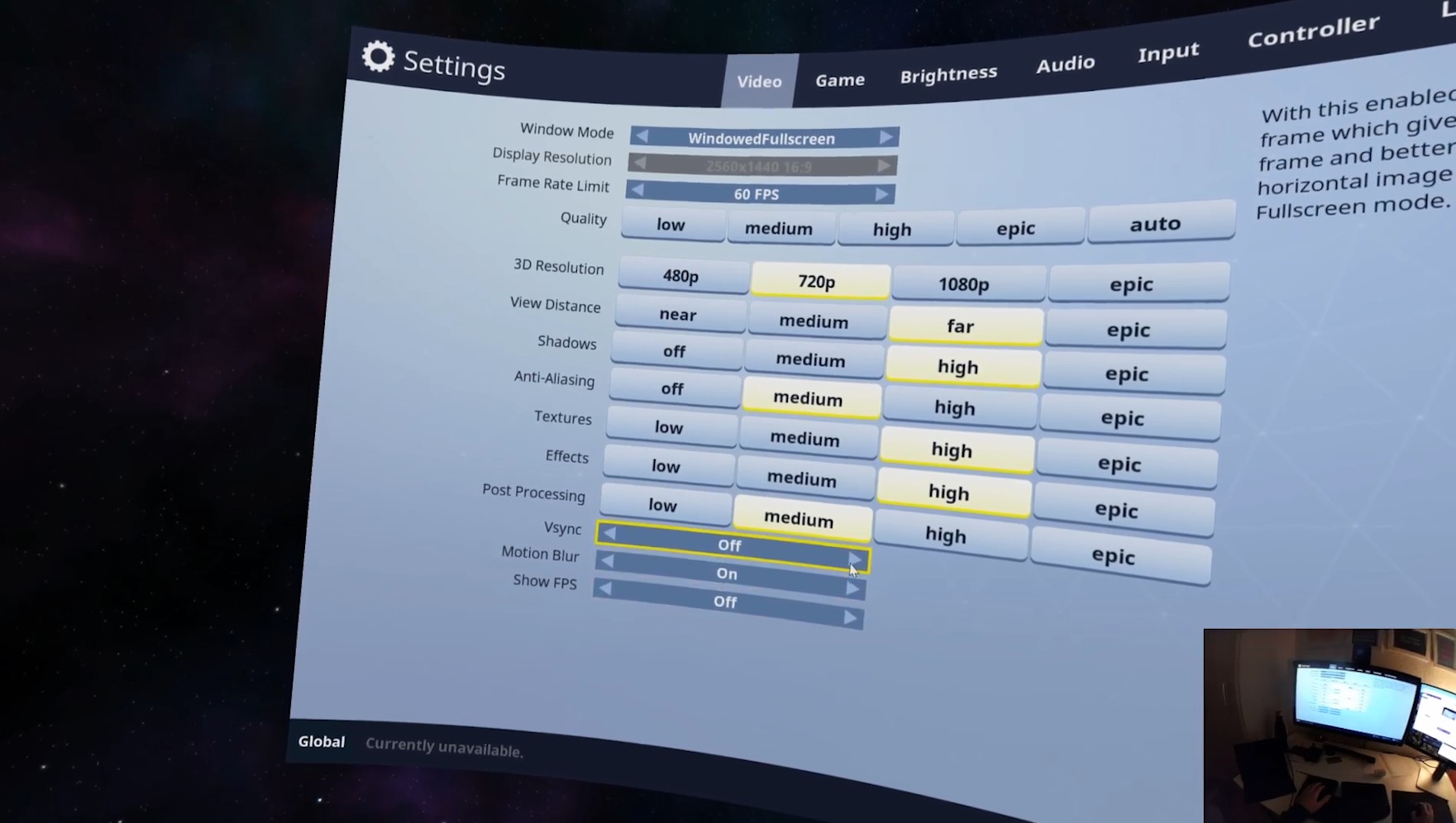 Once these are set, jump into the game within Bigscreen and see how it feels. It should be silky smooth, provided your graphics card meets the VR Ready specification.
If you notice poor performance, check you're in one of Bigscreen's game-optimized environments, such as Andromeda or Void before changing anything else.
Otherwise, troubleshoot by lowering these settings in Fortnite next:
Anti-aliasing: Off
Post-processing: Low
Texture: Medium
Effects: Medium
Motion Blur: Off