Having issues with your headset going to sleep?
If you're having trouble with your headset (HMD) going to sleep while using Bigscreen to watch a movie, TV show or other content, it's possible Steam is trying to reduce its power usage automatically and turning off your headset.
Here's how to disable this so you're able to enjoy movies without your VR headset going black:
Option 1: Steam Overlay
Put on your headset
Press the menu button on your controller to bring up the Steam overlay
Choose settings at the bottom of the overlay
Choose Power Management
Set Turn off displays to Never
Set Turn off controllers to Never
Exit the overlay, and open Bigscreen!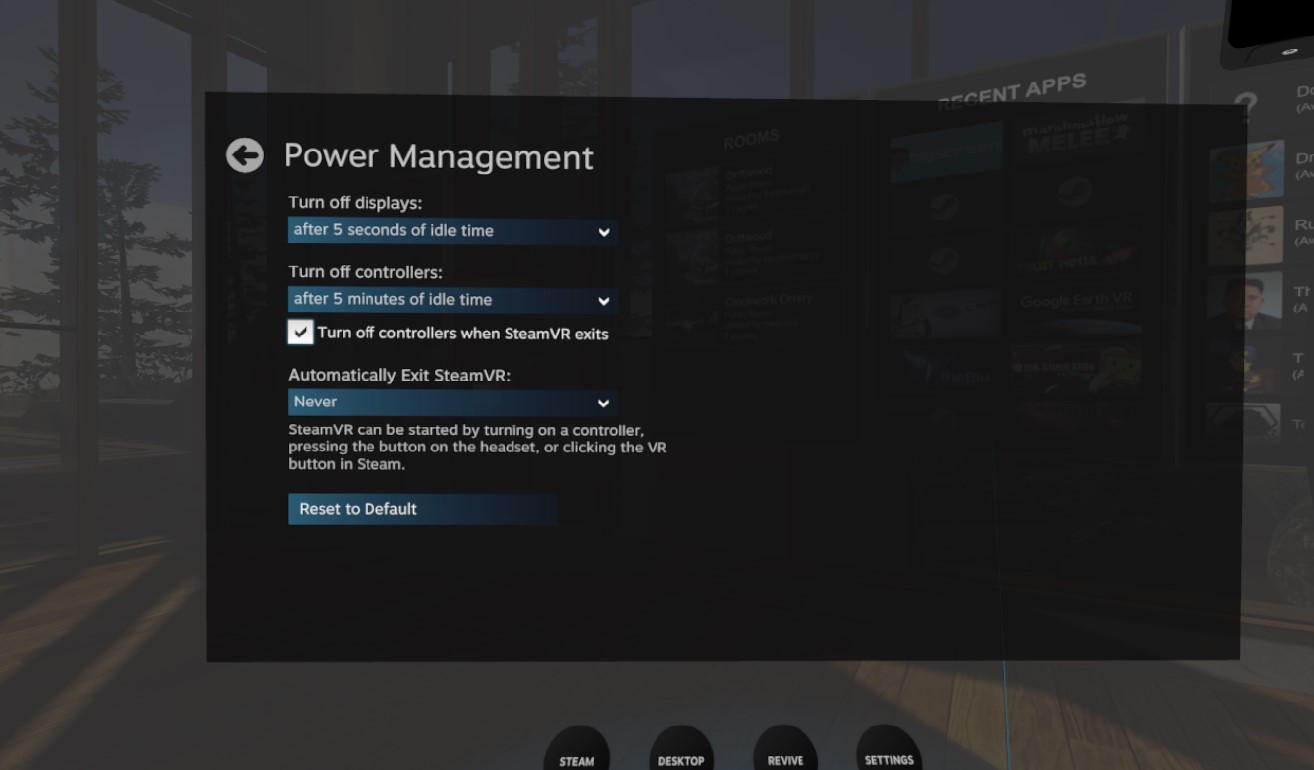 Option 2: Steam VR
This method means Steam will no longer have control over your headset's ability to sleep at all – use with caution!
Open Steam VR
Visit Settings, then click Developer
Click Disable Power Management
Close Steam VR, then close Steam
Start Bigscreen again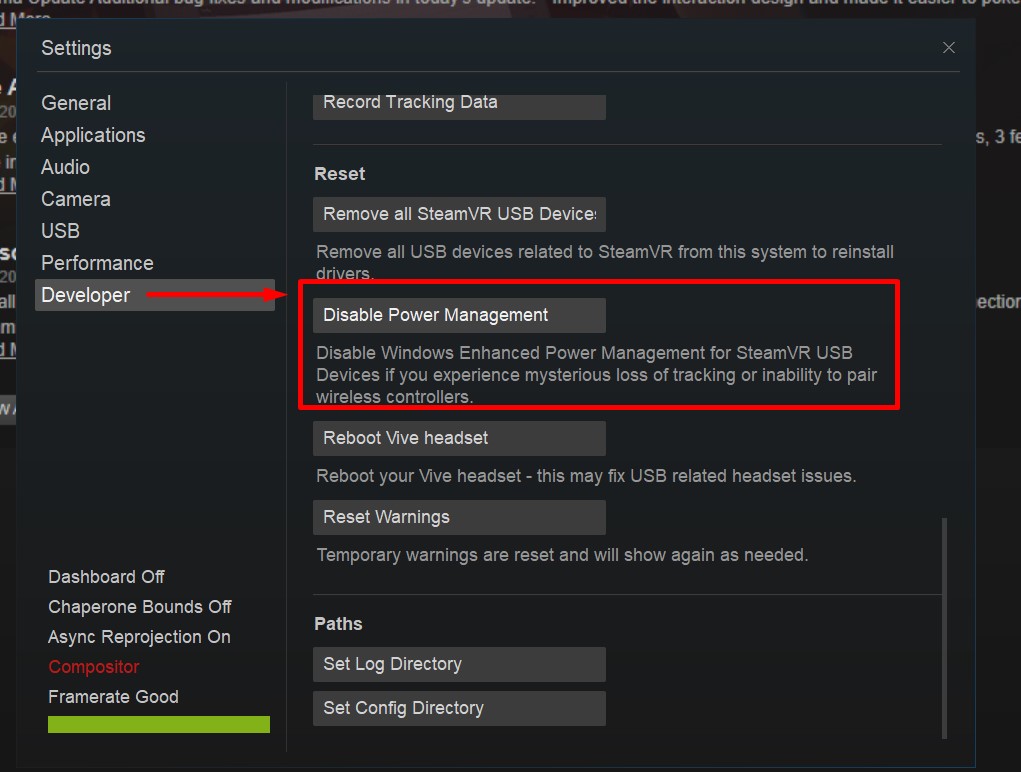 Still happening? Please let us know in our Discord community – you can join using the below buttons.