Hearing an echo with Desktop Audio Streaming?
In multiplayer rooms, your friends can see your avatar, voice chat, and see your desktop screen. However, if you're watching a movie on your desktop screen, you'll want your friends to hear the audio from your computer as well. To enable this, you need to setup desktop audio streaming.
---
Do you hear an echo after enabling Desktop Audio streaming?
If you hear an echo, make sure you disable Oculus Audio Mirroring or SteamVR Audio Mirroring to stop it. Here's how:
Oculus Desktop:
Click the Settings Cog on the top right
Click Devices in the left menu
Find Audio Output in VR and set it to just Rift Headphones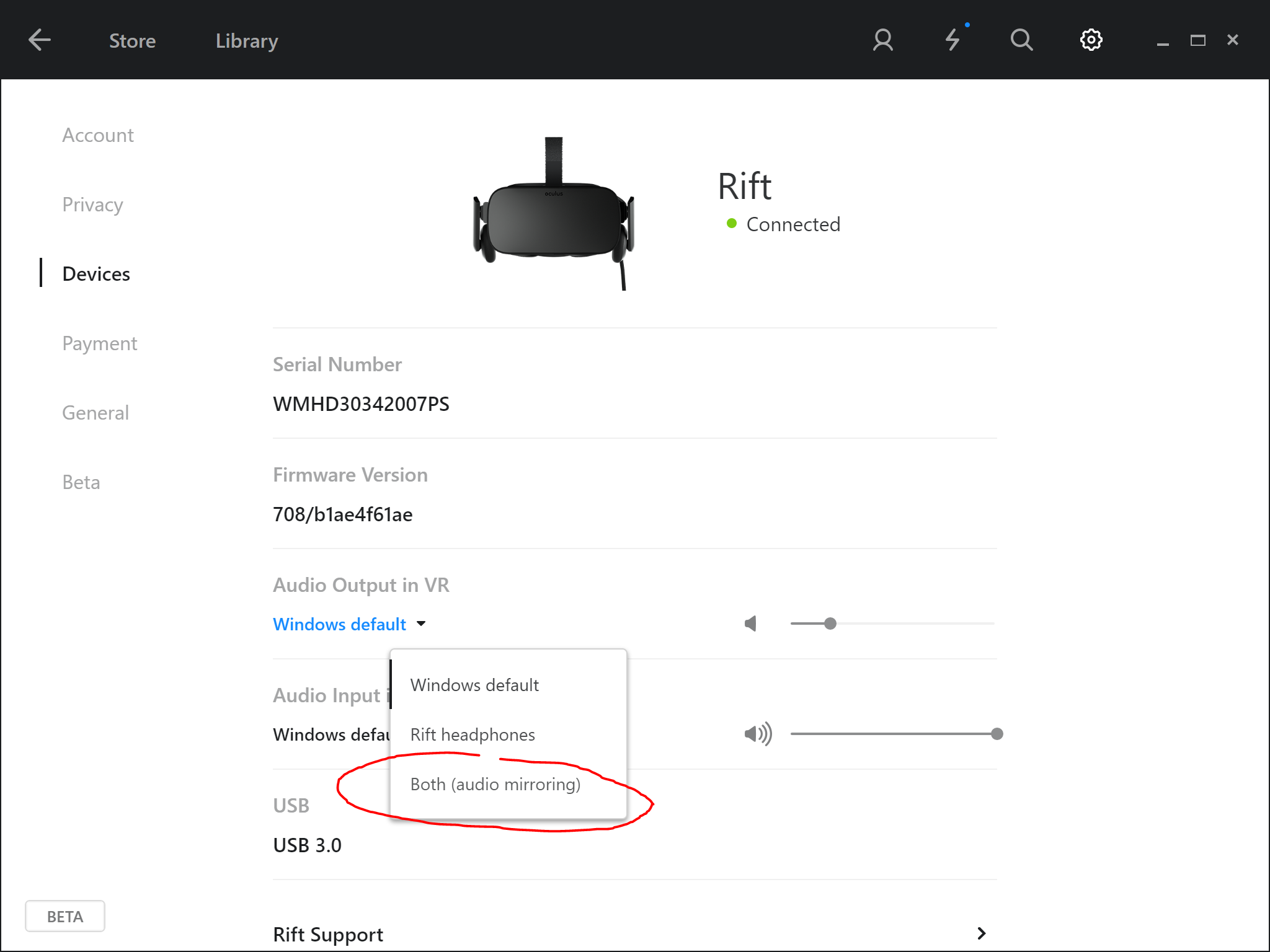 SteamVR:
Open SteamVR
Press the little down arrow next to the Steam VR Beta title, then Settings
Choose Audio and select Audio Mirroring then No audio mirroring